Arkansas Child Support Enforcement and Collection Information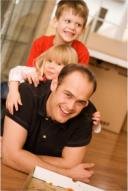 In the state of Arkansas, the Office of Child Support Enforcement (OCSE) is a division of the Department of Finance and Administration, Revenue Division. The goal of Office of Child Support Enforcement is to help parents and guardians establish and receive court-ordered financial and medical support for their children.


Child Support Services Available:
Establishing a court order for child support and medical support
Locating noncustodial parents
Establishing paternity when necessary
Aid in the collection of support that is owed
Custodial parties must apply for these services or be referred by the Department of Human Services.

The OCSE, through the Arkansas Child Support Clearinghouse receives payment from the noncustodial parent then sends that payment to the custodial parent. The Clearinghouse maintains records of payments received and sent. Payment processing services must be requested by either the custodial or noncustodial parent. The Clearinghouse must be provided with a copy of a file-marked copy of the current court order establishing the support.

These services are available to custodians of who have children under the age of 18 who live with them. Services are also available for collection of past due court ordered child support for children over the age of 18 but who have not reached their 23rd birthday and where an order for support was established when the child was a minor.

If you want to inquire about opening a case or if you're not sure you have an enforcement or payment processing case, please call 501-682-8398.


Child Support Calculator and Links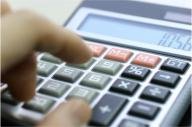 Arkansas Office of Child Support Enforcement
Child Support Forms
Free Arkansas Child Support Calculator

DISCLAIMER:
This information has been compiled directly from the most recently available child support enforcement information. Every effort has been made to assure that this information is correct and complete. Be aware that laws frequently change. Do not take any action based on this information without first consulting an attorney to be certain that the laws pertaining to your particular situation have not changed.

The language used in most cases on this page is legal terminology taken directly from the statutes and laws of each state. The terminology is not always easy to understand. If you are not sure of something you should consult an attorney so that you can fully understand the meaning of the laws.