Maine Child Support Enforcement and Collection Information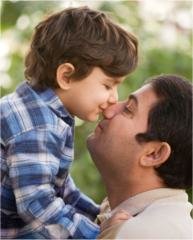 The Maine Division of Support Enforcement & Recovery works within the auspices of the Maine Department of Health and Human Services - Bureau of Family Independence.

Mission Statement of The Maine Division of Support Enforcement and Recovery:
The division is responsible for the development and implementation of the rules, regulations, policies and procedures necessary to assure that all non-custodial parents are contributing to the economic support of their children.

The Division of Support Enforcement shall provide support enforcement services for all children who are in need of securing support from their parent(s) regardless of their place of residence, circumstances, and whether or not they qualify for assistance pursuant to Title IV-A of the Social Security Act. It may seek to establish/enforce child support obligations under any appropriate statutes including, but not limited to, the Alternative Method of Support Enforcement.


Child Support Services Available:
Locate missing parents for the purpose of establishing/reviewing/enforcing/collecting child support
Establish child support obligations
Collection, monitoring, enforcing and distributing child and spousal support obligations;
Establish paternity of children and any other activities pertinent to the establishment, enforcement and collection of child support obligations.
Establish and enforce health insurance obligations and enforcing court-ordered medical expense obligations when the medical expenses have been paid by a person other than the responsible parent.
Child Support Contact Information:
Jerry Joy - Division Director, Child Support - Phone: (207)624-4100

There are 16 District Office Locations in Maine- Find the office location in your district
Child Support Calculator and Links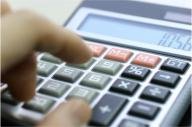 Maine Child Support Enforcement

Maine Child Support Forms

Free Maine Child Support Calculator


DISCLAIMER:
This information has been compiled directly from the most recently available child support enforcement information. Every effort has been made to assure that this information is correct and complete. Be aware that laws frequently change. Do not take any action based on this information without first consulting an attorney to be certain that the laws pertaining to your particular situation have not changed.

The language used in most cases on this page is legal terminology taken directly from the statutes and laws of each state. The terminology is not always easy to understand. If you are not sure of something you should consult an attorney so that you can fully understand the meaning of the laws.