Florida Child Support Enforcement and Collection Information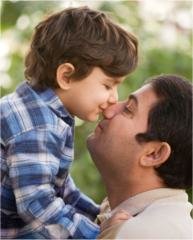 In all but two counties (Miami-Dade and Manatee) of the state of Florida, the Child Support Enforcement Program is administered by The Florida Department of Revenue. In Miami-Dade Child Support Enforcement services are provided by The State Attorney's Office. The Manatee County Clerk of Court provides services in Manatee County.

Mission Statement

To make it easy for parents to provide support for their children
To serve customers with respect, concern and professionalism
To ensure families can depend on their child support payments
To work with parents, partners and the community to continually improve the child support program
Child Support Services Available:
Prove paternity
Create child support orders
Enforce child support orders
Change child support orders
Child Support Contact Information:
Customer Service (All counties except Miami-Dade and Manatee)
1-800-622-5437
7:00 AM-7:00 PM EST Monday-Friday

Miami-Dade County
1-305-530-2600
8:00 AM-5:00 PM EST Monday-Friday

Manatee County Customer Service
1-941-741-4039
8:00 AM-5:00 PM EST Monday-Friday
Child Support Calculator and Links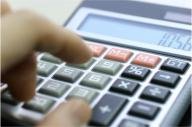 Florida Child Support Enforcement - More child support information and services from the Florida Department of Revenue including how to apply for services, making your support payments online and how they enforce the support orders.




Florida Child Support Forms - Free Child support forms from the Florida Department of Revenue including CS-ES50i, CS-PO200i and CS-FM37.




Free Florida Child Support Calculator - Calculate your Florida Child suppor with our free online calculator. Simple and easy to use, just fill in the values and click submit.

DISCLAIMER:
This information has been compiled directly from the most recently available child support enforcement information. Every effort has been made to assure that this information is correct and complete. Be aware that laws frequently change. Do not take any action based on this information without first consulting an attorney to be certain that the laws pertaining to your particular situation have not changed.

The language used in most cases on this page is legal terminology taken directly from the statutes and laws of each state. The terminology is not always easy to understand. If you are not sure of something you should consult an attorney so that you can fully understand the meaning of the laws.