Montana Child Support Enforcement and Collection Information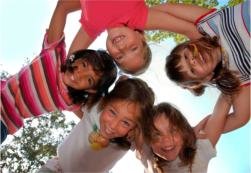 The Child Support Enforcement Division (CSED) is part of the Montana Department of Public Health and Human Services.

Their mission is to diligently pursue and ultimately achieve financial and medical support of children by establishing, enforcing, and increasing public awareness of parental obligations.


Child Support Services Available:
Locating absent parents
Establishing paternity;
Establishing financial and medical support orders
Enforcing current and past-due child support
Offering medical and spousal support
Modifying child support orders.
Child Support Contact Information:
Central Office
3075 North Montana Avenue
PO Box 202943
Helena, MT 59620-2943
(406) 444-9855
Toll-free: (800) 346-5437

Regional Offices

Blaine, Cascade, Chouteau, Glacier, Hill, Liberty, Petroleum, Phillips, Pondera, Teton, and Toole
201 First Street South, Suite 1A
Great Falls, MT 59405
(406) 727-7449

Big Horn, Carbon, Carter, Custer, Daniels, Dawson, Fallon, Garfield, McCone, Musselshell, Powder River, Prairie, Richland, Roosevelt, Rosebud, Sheridan, Treasure, Valley, Wibaux, and Yellowstone
1500 Poly Drive, Suite 200
Billings, MT 59102
(406) 655-5500

Broadwater, Deer Lodge, Fergus, Gallatin, Golden Valley, Granite, Jefferson, Judith Basin, Lewis and Clark, Madison, Meagher, Park, Powell, Silver Bow, Stillwater, Sweetgrass, and Wheatland
17 West Galena
Butte, MT 59701
(406) 497-6600

Flathead, Lake, Lincoln, Mineral, Missoula, Ravalli, and Sanders
2675 Palmer Street Suite C
Missoula, MT 59808
(406) 329-7910

Incoming interstate cases for all counties in Montana.
3075 North Montana Avenue
PO Box 202943
Helena, MT 59620-2943
(406) 444-9767


Child Support Calculator and Links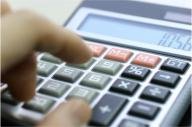 Montana Child Support Enforcement

Montana Child Support Forms

Free Montana Child Support Calculator

DISCLAIMER:
This information has been compiled directly from the most recently available child support enforcement information. Every effort has been made to assure that this information is correct and complete. Be aware that laws frequently change. Do not take any action based on this information without first consulting an attorney to be certain that the laws pertaining to your particular situation have not changed.

The language used in most cases on this page is legal terminology taken directly from the statutes and laws of each state. The terminology is not always easy to understand. If you are not sure of something you should consult an attorney so that you can fully understand the meaning of the laws.