Utah Child Support Enforcement and Collection Information
In Utah, child support enforcement is handled by the Office of Recovery Services, a division of the Utah Department of Human Services.

Mission Statement:
The mission of the Office of Recovery Services (ORS) is to serve children and families by promoting independence through responsible parenthood and to ensure public funds are used appropriately. This reduces costs to public assistance programs. ORS works with parents, employers, federal, state and private agencies, professional associations, community advocates, the legal profession and other stakeholders and customers in an efficient and courteous manner.
ORS works within the bounds of state and federal laws and limited resources to provide the following services:
Locating parents
Establishing paternity
Establish support obligations
Enforcing support order
Child Support Contact Information:

The Utah Automated Case and Customer Service System (ACCESS) can be used to contact the customer service unit as well as request information and report changes.
Phone: 801-536-8500 Central Fax: 801-536-8636

The Utah Office of Recovery Services currently has five child support office locations.
Do not send correspondence or payments to these addresses.
2540 Washington Blvd., Ogden
515 East 100 South, Salt Lake City
150 East Center Street, Provo
687 North Main, Richfield
377 East Riverside Drive, Bldg. B, Suite C, St. George
Child Support Calculator and Links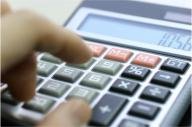 Utah Child Support Enforcement

Utah Child Support Forms

Visit our online Utah Child Support Calculator

DISCLAIMER:
This information has been compiled directly from the most recently available child support enforcement information. Every effort has been made to assure that this information is correct and complete. Be aware that laws frequently change. Do not take any action based on this information without first consulting an attorney to be certain that the laws pertaining to your particular situation have not changed.

The language used in most cases on this page is legal terminology taken directly from the statutes and laws of each state. The terminology is not always easy to understand. If you are not sure of something you should consult an attorney so that you can fully understand the meaning of the laws.