North Carolina Child Support Enforcement and Collection Information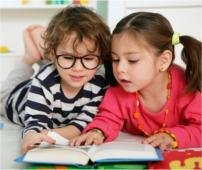 N.C. Department of Health and Human Services (DHHS) as the Child Support Enforcement Agency.

North Carolina Child Support Enforcement Mission Statement:
"To consistently collect as much child support money as possible for the benefit of North Carolina's children."

Some counties have placed their Child Support Enforcement program under the authority of county Division of Social Services. Some counties have placed it under Revenue or the County Attorney Recently some counties have elected to offer services by contracting with private companies, while others have decided that they cannot operate a CSE program, so N.C. has set up state-operated CSE offices to serve those counties. Regardless of who operates the local CSE office, the same regulation, laws, and state policies apply


Child Support Role & Responsibilities of the CSE Agency
Gather all available information from individuals and other agencies
Evaluate their cases and determine the support activities to be pursued
Contract with attorneys to represent cases in civil court actions. These attorneys represent the CSE agency and not the individual client in a case
Work with all parties in a case, providing information or explanation of case activities when appropriate
Keep the information that they receive confidential. Only information that is public record can be divulged. (N.C. law requires CSE to list the Social Security numbers of all parties who are involved in a child support case on documents that establish paternity and support
Abide by federal regulations and state laws when handling child support cases. Automation has increased the speed and accuracy of information gathering, taking actions, and disbursing support payments for children
Are required to continue providing the necessary services to all cases after Public Assistance is terminated, unless the client requests that services not be provided and no amounts are due and owed to the state
Child Support Contact Information:
CSE Customer Service Center 1-800-992-9457 toll free
252-789-5225 in the Martin County Area

The CSE Customer Service Center serves as the gateway for all questions from our customers. This number puts you in contact with the Voice Response Unit, which is available seven (7) days per week. Information is available in English or Spanish Press "0" to speak to a customer service representative. The Voice Response Unit is available from 7:30 am to 7:30 pm.

Child Support Enforcement
PO Box 20800
Raleigh, NC 27619-0800
Child Support Calculator and Information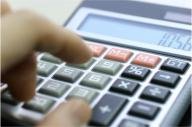 North Carolina Child Support Enforcement

North Carolina Child Support Forms

Free North Carolina Child Support Calculator

DISCLAIMER:
This information has been compiled directly from the most recently available child support enforcement information. Every effort has been made to assure that this information is correct and complete. Be aware that laws frequently change. Do not take any action based on this information without first consulting an attorney to be certain that the laws pertaining to your particular situation have not changed.

The language used in most cases on this page is legal terminology taken directly from the statutes and laws of each state. The terminology is not always easy to understand. If you are not sure of something you should consult an attorney so that you can fully understand the meaning of the laws.